Gathered in Ouagadougou, capital of Burkina Faso, from November 2 to 5, 2023, the member associations of U-3ARC completed their 4th General Assembly in apotheosis. During a gala dinner, several trophies were presented on Friday November 3, 2023, to deserving recipients. The delegation continued its journey to Burkina with inspiring field visits.
Since 2022, U-3ARC has awarded the Charity Kpabep Award, after a competition which is gaining recognition. Now, the Prize is awarded to a duo of female refrigeration engineers from two different countries. Friday, November, 3 during the evening, Ms. Binta Koïta from Mali and Ms. Sokhna Diawara Fall from Senegal received their Trophies, accompanied by an individual envelope of €500. Alongside the Winners of the Dr Charity Kpabep Award 2023, the tireless work, carried out with total disinterest, of other personalities, important to U-3ARC, namely the Trainers, was recognized by Trophies. Burkinabè dignitaries and members of the U-3ARC Executive Board or the host association presented their respective Awards to Sarah Nakanyika from Zambia, Abdelhadi Sououdi from Morocco, Hammadi Ferjani from Tunisia, Sami Trabelsi from Tunisia, while the representative of the Niger association received the one awarded to Issa Sékou from Niger. Note that Yamah Angeline Sumoku from Liberia, absent at the ceremony, was also decorated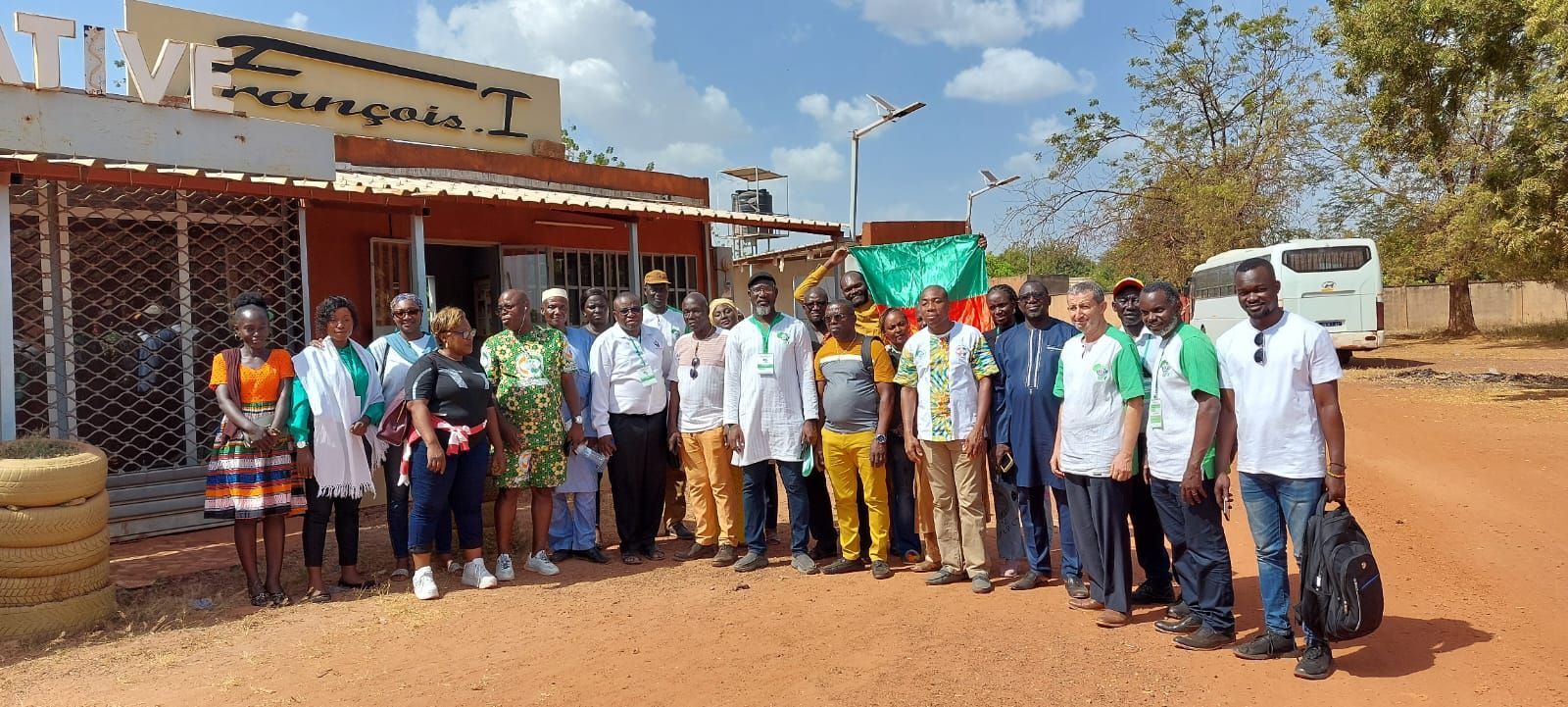 Also, 4 associations, new members or for their dynamism, were rewarded. These are RENAFF from Senegal, WRAAZ from Zambia, AFC from Congo and APFCC from Cameroon.
The day after the gala evening and presentation of the Trophies, a dense program was served to the delegates of the associations participating in the 4th AG of U-3ARC in Ouagadougou. After the honor which was given to the delegation by the 37th emperor Mogho Naaba, to receive it in his palace in Ouagadougou, for at least 1h30, direction was taken for Koudougou, about a hundred km away.
Get inspired to do better
During these two stages, inspiring in more than one way for the members of U-3ARC, contemporary history and adherence to an economy, which has sustainable development at its heart, were served to them. The observation, at the end of this visit to this traditional chief, was proof that the Pan-African union is constantly growing. His wisdom and blessings accompany a transversal African sector, carrying added value, particularly in the primary sector that many African countries promote, and generating jobs.
La Grande Surface de Distribution (SGD Sarl), masterfully managed by Sibiri Yaméogo, aka François 1er, the eponymous brand that it produces, opens a path into which African players in Refrigeration and Air Conditioning would happily follow. . The expert, at the same time, model maker, stylist, fashion manufacturer, elected consular to the chamber of commerce and industry of Burkina Faso... proved to them that an integrated economic model of 100% ecological cotton is possible. Anxious to spread his success, he set up a franchise that can be duplicated everywhere, across the African continent.
We can believe that the lesson will be learned. It is within the SGD Sarl showroom that the President of the APFN (Association of Refrigeration Professionals of Niger) Ibrahim Ali Barga, presented his legal and regulatory authorization to the President of U-3ARC, Madi Sakandé. . A title that any self-respecting association must have in order to have a voice in its country and to be a source of proposals.
At the end of this 3-day journey, the African Refrigeration and Air Conditioning sector intends to bring more self-sacrifice, efficiency, innovation in products and services but also more confidence and consideration in African man. The unanimity was that this being, which benefits from an ideal environment, compared to other more difficult spaces, must now enjoy more comfort and contribute more to prosperity and harmony in the world.