Celebrated on September 24, African Refrigeration Day 2023 focuses on "Refrigeration at the service of the Nation". With one single impulse, it is an opportunity to express the importance of refrigeration and air conditioning to the economic and social development of Africa.
Refrigeration and Air Conditioning (RAC) sector has significant potential to improve quality of life and drive development in Africa. Given the specificity of the continent, it is important to put in place adaptive measures to minimize their environmental impact and guarantee efficient and sustainable use of these technologies. The actors are working on it.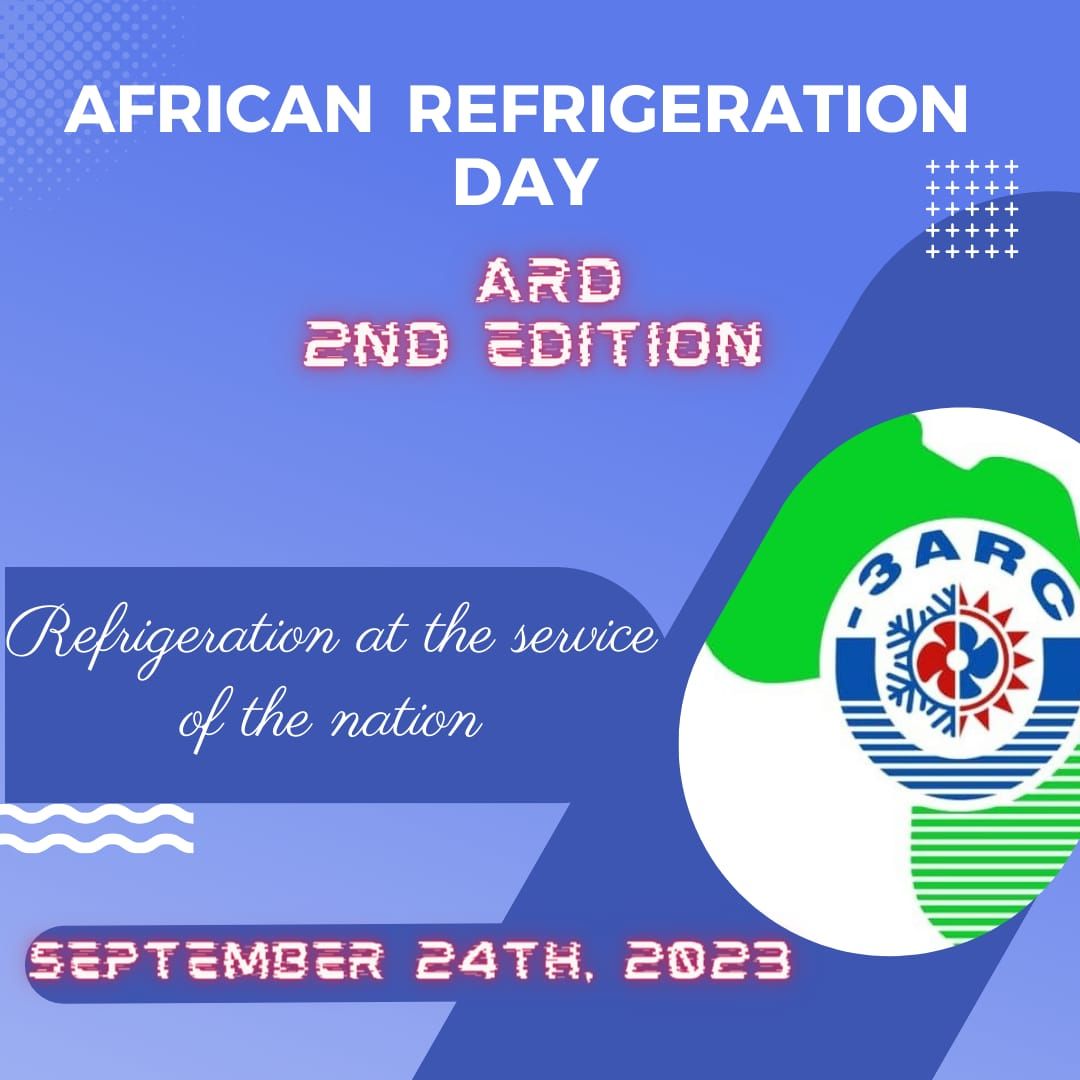 Following the example of World Refrigeration Day (WRD), celebrated on June 26, U-3ARC invited, during March 2023, all Member Associations to campaign, from May 15 to July 3, 2023, in order to raise greater awareness among professionals and users, before D-Day. Here, we are ! Sunday September 24, 2023, the profession celebrates African Refrigeration Day, under the theme "Refrigeration at the service of the Nation".
In addition to calling on the national associations of the 54 member countries to undertake voluntary actions within public establishments to demonstrate the significant gains possible through long-term maintenance, the use of eco-responsible equipment and inputs, this will be an opportunity to magnify assets and adaptive measures in Africa.
Among the advantages, refrigeration remains essential for the preservation of medicines, vaccines and foodstuffs, thus helping to improve the health and food security of African populations.
In agriculture, air conditioning can be used for the storage of agricultural products, reducing post-harvest losses and ensuring better product quality, while in many industries, such as food processing, chemistry and pharmaceuticals, refrigeration is necessary to stimulate economic growth and job creation in Africa.
As for comfort in indoor environments, which is particularly relevant in African regions where temperatures can be extremely high, air conditioning speaks for itself.
Adaptive measures and local solutions
Of course, adaptive measures must be put in place in terms of environmental protection, energy efficiency, training and awareness, regulations, promotion of local solutions, etc. It is, in fact, essential to promote energy-efficient refrigeration and air conditioning systems to reduce the growing energy demand of these technologies.
Using renewable energy, such as solar energy, to power RAC systems can help reduce environmental impact.
In terms of training and awareness, it is important to have qualified refrigeration and air conditioning technicians in Africa to ensure appropriate and sustainable use of these technologies.
Also, we must not lose sight of the fact that nothing can succeed without the development and application of effective standards and regulations to help guarantee the quality of equipment and minimize greenhouse gas emissions. Additionally, encouraging the development of RAC solutions, tailored to local needs, can help reduce costs and improve accessibility.
To achieve this, collaboration with international partners can facilitate the transfer of technology and knowledge, as well as access to financing for sustainable RAC projects in Africa.
With one voice, let us say Happy African Refrigeration Day, a sector that accelerates development!